With a lake (Lake LBJ) and 2 rivers at Kingsland, there is a lot of water activity. Lake LBJ is normally at a constant level which provides for the best water for boating, waterskiing, jet skiing, fishing and swimming. From Kingsland you can boat up the Llano River, up the Colorado River several miles, and down Lake LBJ all the way to Horseshoe Bay, over 20 miles.
Kingsland is an unincorporated town of about 4,500 people nestled in the Hill Country and Highland Lakes area of Central Texas about an hour northwest of Austin and an hour and a half north of San Antonio.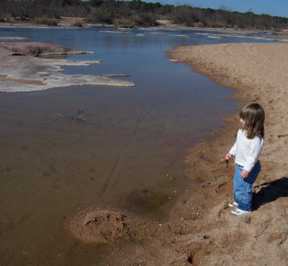 "The Slab" is a popular place to hang out on the Llano River just upstream from Kingsland. There is plenty of sand for sunbathing, picnics, games, etc. The water is shallow and perfect for wading. It is a great place to bring the children. They love picking up the shells.
If you want to use a boat but do not have one, you can rent one in Kingsland.
Once in a while you can spot a Bald Eagle soaring over the lake looking for a meal. The sunsets are absolutely beautiful over Lake LBJ.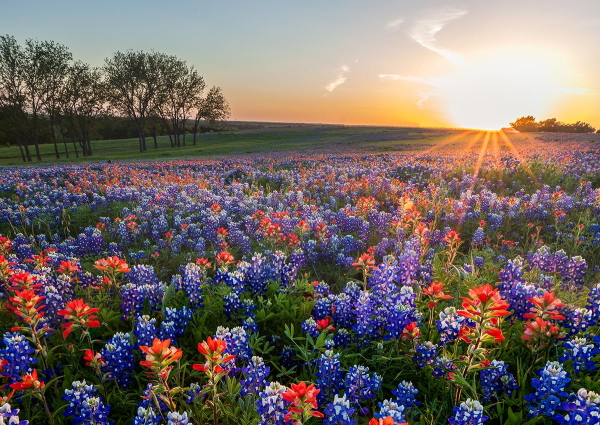 Until you have actually seen the fields of Bluebonnets in March, April and May around Kingsland, you can not imagine how beautiful they are. No description or photo can do them justice. In addition to the Bluebonnets every spring, there are also Indian Paintbrush, Indian Blanket, and several other flowers that literally cover the fields of the Highland Lakes. It is truly a paradise every spring.